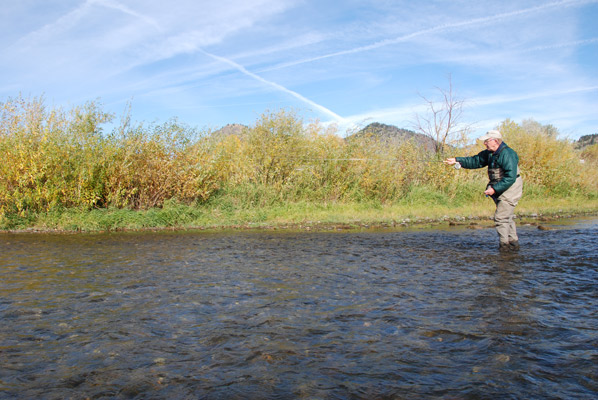 When fishing 7X leaders with small flies  a delicate presentation is difficult when the wind is blowing straight into your face.
One option is to relocate so the wind is at a different angle. A second option is to use a low side arm cast to cast under the wind. A third option is cast a low tight loop on your presentation cast with extra power on your delivery. The only problem with this last tactic is that I have seen many excellent anglers slam the fly onto the surface of the stream. This will scare the trout and often puts them down.
I have never seen this slamming of the fly occur with the new Scott Radian Rods.  I assume the wonder damping action of the Radian Rods is responsible for this.  I do know that casting into many powerful head winds in Montana last fall I had no problems with delicate presentations.