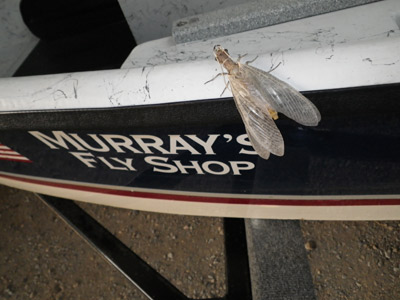 Just as Mother Nature controls the time of the year in which the beautiful little wildflowers push through the thick leaf carpet in the mountains to bloom, so does she dictate the time which the natural insects hatch in the streams. Since I am fond of photographing both of these I have kept stream notes on them for forty years.
Interestingly enough this has helped me in my fishing because usually a specific fly hatch will coincide with the blooming of a specific wildflower. The beautiful little blood root which is the first wildflower to bloom in many mountains tells me it is time for the first aquatic insect hatch. The trillium follows this and usually brings the next two aquatic insect hatches. Different wildflowers follow throughout the season with their accompanying hatches.
The specific insects that hatch at these times vary from one geographical part of the country to the next. However, it repeats each year in a predictable pattern. Keep stream notes and you will be richly rewarded.
Listen to my Trout Podcast Part IV for more information on trout fishing early in the season.